Today's Ways to Use It Challenge is to use washi tape.  Actually, I think the challenge may have just been to use tape, but that translates in my head to "use up some of that washi tape you've been collecting".  I needed a card for my godson's birthday, and, well, you're never too old for Baby Yoda, am I right?  I bought this "Baby On Board" set from The Ink Road Stamps purely because I wanted to put hats on his head.  The party hat is from a Fiskars birthday set.  I printed the sentiment and stamped on Fabriano Hot Press paper, so I could watercolor him with my Spectrum Aqua markers:
So quick and easy.  I said that I bought this stamp set to put hats on Baby Yoda, and while that is true, I also couldn't quite resist this image that I put on the inside of the card.  The sentiment is one of my favorites from the Power Poppy "Short Stacks" stamp set.
For the background, I dug through my little drawer of washi tape and picked out the most silver, metallic, space-age tapes that I have. I thought it would look the best randomly taped over a galaxy-type background. For this galaxy background, I grabbed a piece of blue cardstock and randomly sponged a few different blue and black Distress Oxide inks all over it. Then I smeared some black Stickles around the paper and finished with a splatter of white acrylic paint.
I'm entering this card into two "Anything Goes" challenges today: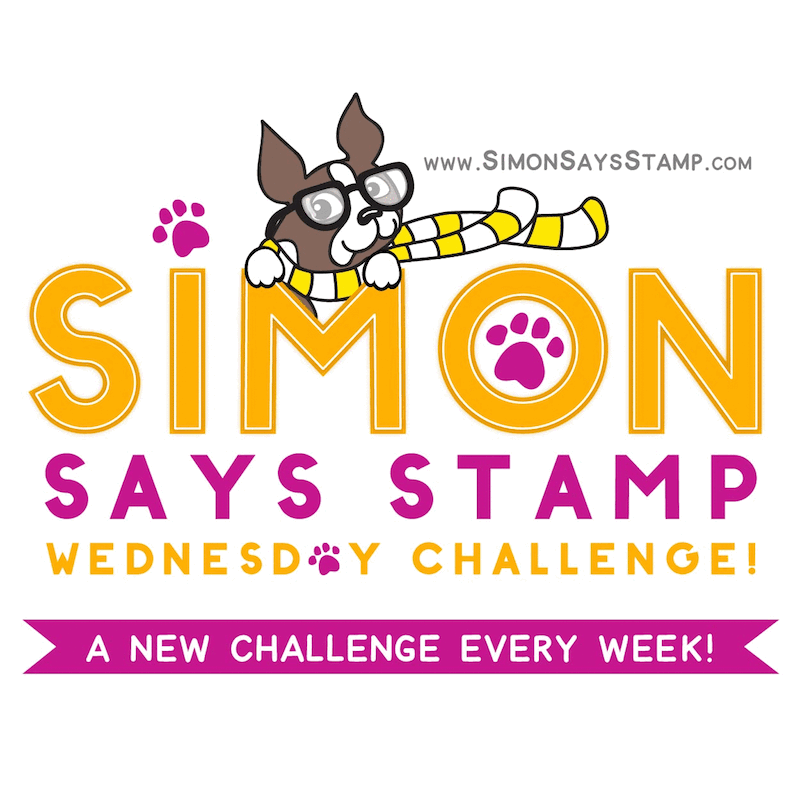 Simon Says Stamp – Wednesday Challenge
Thanks for stopping by and have a great day!